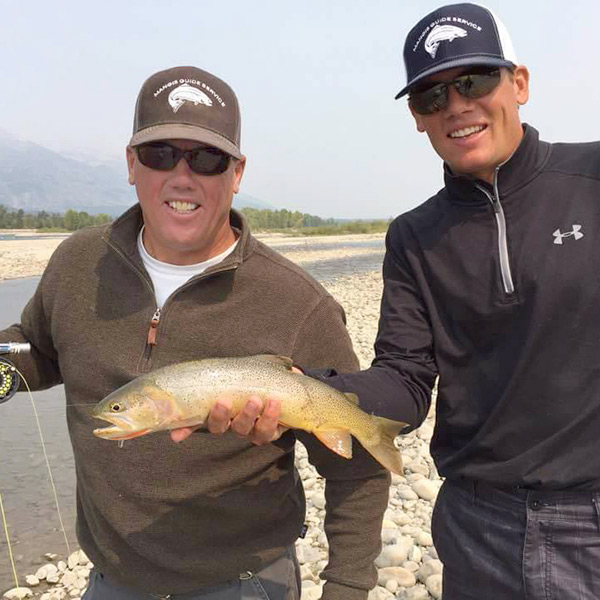 The original owner of Mangis Fishing Guides is Wyoming native, Klay Mangis. Klay has been guiding fishermen and hunters in the area for over 30 years. He has fished the local rivers since he was 17 years old.
From Klay… "At first, I guided for local companies like Joe Allen, Fort Jackson, Triangle X, Flag Ranch and for some science trips for National Park adventures. We went off on our own in 1985, taking our clients fishing and filling in for the other companies when we had slow days. By 1988 we were so busy we had to hire our first full-time guide, and in 1989 we incorporated. The reason we have been so popular is because we guarantee fish, we pick you up and drop you off where you are staying, and we provide all the equipment, so you don't have to go into a fly shop and buy gear. We have always prided ourselves on being a locally owned and operated company with eight, or fewer, fishing guides.
"Our biggest accomplishment to date is our son, Jake, who has been on the river most of his young life, loves to fish and guide, is one of the greatest guides in Wyoming. This year, I am honored to pass the family business down to him.
"Over the years I have made so many lifelong friends through fishing and guiding, and our clients always come back, year after year. Some of them might be gone now, but their families are still fishing with us today!"
–Klay Mangis