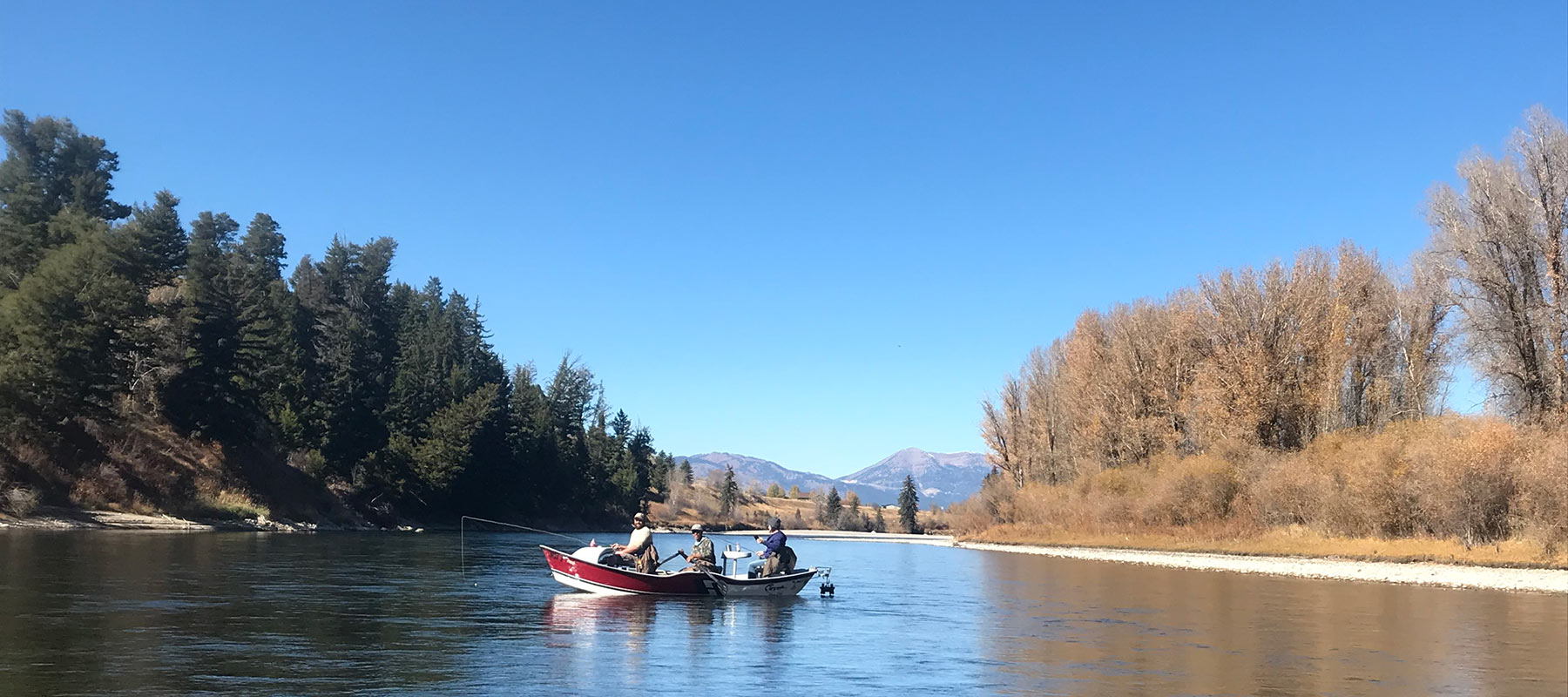 Testimonials
From clients...
A must-do experience — fish and so much more!
Our family had an absolutely wonderful experience on our half-day fishing trip with Chad. We started catching trout immediately and continued throughout the trip. Also, we had amazing wildlife sightings including eagles, mergansers, a marmot and white pelicans. Chad was so good with my son — he had the best time and couldn't stop smiling. Thank you!
Angela M.
Mangis Fishing Guides — THE BEST!
Our fly fishing experience was amazing with both Tom and Ralph. Tom took so much time both fly fishing and casting with our grandson and gave him amazing memories. My husband continues to dream about going back to fly fish with them. These guides are such skilled fisherman, have patience extraordinaire, and you know you are fly fishing with the best.
Don't miss the opportunity to fish with this company — we recommend them wholeheartedly. We caught many fish and the joy we all felt was marvelous while learning to be better at this beautiful way to fish. Thank you for such a fantastic experience.
David, Hope and Grant
A great experience!
My wife and I highly recommend Mangis Fishing Guides out of Jackson, WY. Our guide Tyler Staal did an excellent job expanding our knowledge of fly fishing and spin casting as he guided our boat down the renowned Snake River. He could not have been a more pleasant guy to spend time with and was genuinely excited for us as we pulled in cutthroat trout.
Larry was great!
For my first time ever guided fishing trip with minimal fishing experience, Larry did an AMAZING job guiding us yesterday on the Snake River! He put us on over 50 fish and was very helpful and informative throughout the entire trip! The trip was hassle-free and a great way to try something new in such a beautiful place!
We had the best 8 hours of our entire three-week vacation with Jake on the Snake River!
We caught over 42 fish! Jake was incredibly knowledgeable, professional and personable. We have recommended him to our family and friends. Totally an awesome experience! Would love to do it again.
Spoopy D, Cincinnati
Ralph was awesome!
Ralph guided us down the Snake River, gave us good tips on where to cast, talked about fly vs. spin fishing, and was an all-around cool guy. I usually don't like fishing but our trip with Ralph made me reconsider. 10/10— I will fish again.
Lisa Gaston, Nashville
Our guide Tom was world class — an amazing experience not to be missed!
Tom's knowledge of the river was invaluable. This was our first time fly fishing from a boat and Tom made the experience so fun and memorable. And we caught a lot of fish!